$16.99
AUD
Category: Board Books
Bluey wants to play Mum School instead of having her bath. But will the kids listen to her? A gorgeous hardback book for kids of all ages. Bluey has been a phenomenal success since airing on ABC KIDS in October 2018, amassing legions of dedicated fans and hugely popular ranges of books, toys, clothes, g ames and more. It holds the coveted position of being the most watched program ever on ABC iView, with over 260 million plays for Series One, and is the winner of an International Emmy for Most Outstanding Children's Programme.   ...Show more
$16.99
AUD
Category: Board Books
Bluey and Bingo love their mum and she loves them! Discover all of Chilli's special mum skills in this touching and humorous book. The perfect Mother's Day gift for Bluey fans young and old. Bluey has been a phenomenal success since airing on ABC KIDS in October 2018, amassing legions of dedicated fans and hugely popular ranges of books, toys, clothes, games and more. It holds the coveted position of being the most watched program ever on ABC iView, with over 260 million plays for Series One, and is the winner of an International Emmy for Most Outstanding Children's Programme.   ...Show more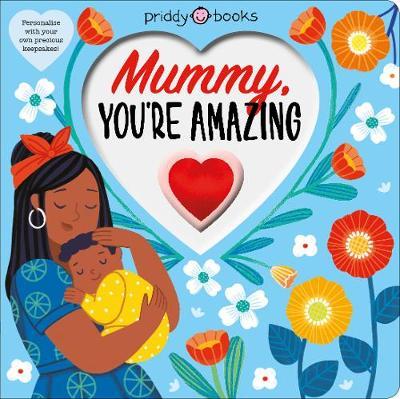 $14.99
AUD
Category: Board Books | Series: With Love Ser.
Cherish precious memories with Mummy, You're Amazing a beautiful keepsake book by Priddy Books.
$14.99
AUD
Category: Board Books
Bluey and Bingo head to the pool with Dad. What could go wrong? A gorgeous board book for kids of all ages. Bluey has been a phenomenal success since airing on ABC KIDS in October 2018, amassing legions of dedicated fans and hugely popular ranges of books, toys, clothes, games and more. It holds the cov eted position of being the most watched program ever on ABC iView, with over 260 million plays for Series One, and is the winner of an International Emmy for Most Outstanding Children's Programme.   ...Show more
$5.99
AUD
Category: Board Books | Series: Mr Men
Mr Funny lives in a teapot and drives a car that looks like a shoe. He likes nothing better than making other people laugh. The Mr Men and Little Miss have been delighting children for generations with their charming and funny antics. Bold illustrations and funny stories make Mr Men and Little Miss t he perfect story time experience for children aged two up. Have you met them all?  ...Show more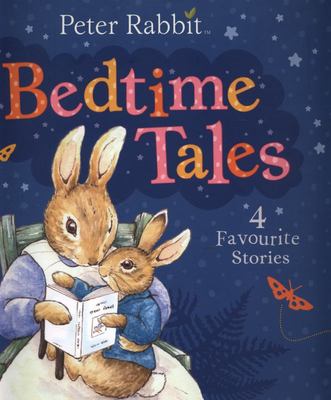 $24.99
AUD
Category: Board Books
Abridged versions of The Tale of Peter Rabbit, The Tale of Benjamin Bunny, The Tale of Squirrel Nutkin, and The Tale of Jemima Puddle-Duck are packed into one book for your bedtime reading pleasure. In Bedtime Tales, you'll escape Mr. McGregor's garden with Peter Rabbit, get trapped under a pot with a c at on top with Benjamin Bunny, confound Old Brown with Squirrel Nutkin's riddles, and hatch four new chicks with Jemima Puddle-Duck. Though best when read before bed, this book is perfect for lap reading at any time of the day. So, snuggle up with your favorite Peter Rabbit fan and enjoy a classic tale! ...Show more
$5.99
AUD
Category: Board Books | Series: Little Miss
Bright and charming, with easily recognizable characters and a small take-along format, Mr. Men and Little Miss books are easy enough for young readers, witty enough for humor-prone adults, and highly collectible for one and all. 
$5.99
AUD
Category: Board Books
Mr Tall was very very tall. Quite the tallest person you have ever met. In fact, quite the tallest person you've never met, because you've never met anybody with legs as long as Mr Tall's... The Mr Men and Little Miss have been delighting children for generations with their charming and funny antics. B old illustrations and funny stories make Mr Men and Little Miss the perfect story time experience for children aged two up. Have you met them all? ...Show more
$5.99
AUD
Category: Board Books
Being on your own all the time isn't much fun for Little Miss Shy, but that's what being shy is all about! Can she overcome her shyness? The Mr Men and Little Miss have been delighting children for generations with their charming and funny antics. Bold illustrations and funny stories make Mr Men and Li ttle Miss the perfect story time experience for children aged two up. Have you met them all? ...Show more
$5.99
AUD
Category: Board Books
Little Miss Curious is a very curious person! She wants to know the how? why? and what? of everything. The Mr Men and Little Miss have been delighting children for generations with their charming and funny antics. Bold illustrations and funny stories make Mr Men and Little Miss the perfect story time e xperience for children aged two up. Have you met them all? ...Show more
$14.99
AUD
Category: Board Books
There are red sheep and blue sheep, wind sheep and wave sheep, scared sheep and brave sheep, but where is the green sheep?   The search is on in this cozy, sheep-filled story from acclaimed author Mem Fox and popular Australian cartoonist Judy Horacek. Complete with sleepy rhymes and bright illustration s, this book is sure to delight children of all ages, from the very young to those just beginning to read.     ...Show more
$12.99
AUD
Category: Board Books | Series: Miffy
Mother Bunny loves flowers. She loves teaching Miffy all about her favourite blooms. Today is Mother Bunny's special day. Miffy gives her mother the most beautiful flowers she can find. Mother Bunny is overjoyed! Mother Bunny loves flowers. She loves teaching Miffy all about her favourite blooms. Today is Mother Bunny's special day. Miffy gives her mother the most beautiful flowers she can find. Mother Bunny is overjoyed! ...Show more