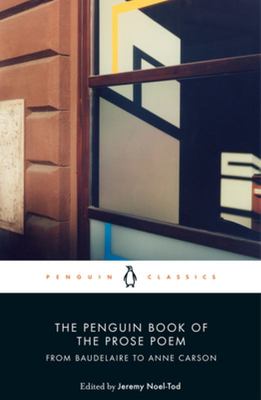 $24.99
AUD
Category: Poetry and Drama
'A wonderful book - an invigorating revelation ... An essential collection of prose poems from across the globe, by old masters and new, reveals the form's astonishing range' Kate Kellaway, Observer 'A superb anthology . . . it is hard to know how it could possibly be bettered' Daily Telegraph This is t he prose poem: a 'genre with an oxymoron for a name', one of literature's great open secrets, and the home for over 150 years of extraordinary work by many of the world's most beloved writers. This uniquely wide-ranging anthology gathers essential pieces of writing from every stage of the form's evolution, beginning with the great flowering of recent years before moving in reverse order through the international experiments of the 20th century and concluding with the prose poem's beginnings in 19th-century France. Edited with an introduction by Jeremy Noel-Tod ...Show more
Flame (PB)
by Leonard Cohen; Adam Cohen (Introduction by)
$29.99
AUD
Category: Poetry and Drama
THE NEW YORK TIMES BESTSELLERThe Flame is the final work from Leonard Cohen, the revered poet and musician whose fans span generations and whose work is celebrated throughout the world. Featuring poems, excerpts from his private notebooks, lyrics, and hand-drawn self-portraits, The Flame offers an intim ate look inside the life and mind of a singular artist.A reckoning with a life lived deeply and passionately, with wit and panache, this collection is a valedictory work. ...Show more
$39.99
AUD
Category: Poetry and Drama
Paul Kelly's songs are steeped in poetry. And now he has gathered from around the world the poems he loves - poems that have inspired and challenged him over the years, a number of which he has set to music. This wide-ranging and deeply moving anthology combines the ancient and the modern, the hallowed and the profane, the famous and the little known, to speak to two of literature's great themes that have proven so powerful in his music- love and death - plus everything in between. Here are poems by Yehuda Amichai, W.H. Auden, Tusiata Avia, Hera Lindsay Bird, William Blake, Bertolt Brecht, Constantine Cavafy, Alison Croggon, Mahmoud Darwish, Emily Dickinson, John Donne, Ali Cobby Eckermann, James Fenton, Thomas Hardy, Kevin Hart, Gwen Harwood, Seamus Heaney, Philip Hodgins, Homer, Gerard Manley Hopkins, Langston Hughes, John Keats, Ono No Komachi, Maxine Kumin, Philip Larkin, Li-Young Lee, Norman MacCaig, Paula Meehan, Czeslaw Milosz, Les Murray, Pablo Neruda, Sharon Olds, Ovid, Sylvia Plath, Dorothy Porter, Rumi, Anne Sexton, William Shakespeare, Izumi Shikibu, Warsan Shire, Kenneth Slessor, Wislawa Szymborska, Maire Mhac an tSaoi, Ko Un, Walt Whitman, Judith Wright, W.B. Yeats and many more. ...Show more
$39.99
AUD
Category: Poetry and Drama
A magnificent collection of 365 passages from Shakespeare's works, for the Shakespeare scholar and neophyte alike. Make Shakespeare a part of your daily routine with Shakespeare for Every Day of the Year, a yearlong collection of passages from Shakespeare's greatest works. Drawing from the full spectru m of plays and sonnets to mark each day of the year, whether it's a scene from Hamlet to celebrate Christmas or a Sonnet in June to help you enjoy a summer's day. There are also passages to mark important days in the Shakespeare calendar, both from his own life and from his plays: You'll read a pivotal speech from Julius Caesar on the Ides of March and celebrate Valentine's day with a sonnet. Every passage is accompanied by an enlightening note to teach you its significance and help you better appreciate the timelessness and poetry of Shakespeare's words. Shakespeare for Every Day of the Year will give you a thoughtful way reflect on each day, all while giving you a deeper appreciation for the most famous writer in the English language. ...Show more
Ariel
by Sylvia Plath
$19.99
AUD
Category: Poetry and Drama | Series: Faber Poetry Ser.
The poems in Sylvia Plath's Ariel, including many of her best-known such as Lady Lazarus, Daddy, Edge and Paralytic, were all written between the publication in 1960 of Plath's first book, The Colossus, and her death in 1963. "If the poems are despairing, vengeful and destructive, they are at the same t ime tender, open to things, and also unusually clever, sardonic, hardminded . . . They are works of great artistic purity and, despite all the nihilism, great generosity . . . the book is a major literary event." A. Alvarez in the Observer This beautifully designed edition forms part of a series of ten titles celebrating Faber's publishing over the decades. ...Show more
$32.99
AUD
Category: Poetry and Drama
'One of the most important and influential writers of our time' Sunday Times Clive James has been close to death for several years, and he has written about the experience in a series of deeply moving poems. In Sentenced to Life, he was clear-sighted as he faced the end, honest about his regrets. In In jury Time, he wrote about living well in the time remaining, focusing our attention on the joys of family and art, and celebrating the immediate beauty of the world. At the opening of The River in the Sky, a book-length poem, we find James in ill health but high spirits. Although his body traps him in his Cambridge house, his mind is free to roam. The River in the Sky takes us on a grand tour of 'the fragile treasures of his life'. Animated by powerful recollections, James presents a flowing stream of vivid images. He moves from emotionally resonant personal moments, such as listening to jazz records with his future wife, to unforgettable encounters with all kinds of culture: Beethoven's Ninth Symphony sits alongside 'YouTube's vast cosmopolis'. As ever with James, he shares his passions with enormous generosity, making brilliant and original connections, and fearlessly tackling the biggest questions: the meaning of life and how to live it. In the end, what emerges from this autobiographical epic is a soaring work of exceptional depth and overwhelming feeling, a new marvel for the modern age. ...Show more
$24.99
AUD
Category: Poetry and Drama
The Sunday Times Number One Bestseller Winner of The GoodReads Choice Award for Poetry 2017 From Rupi Kaur, the bestselling author of Milk and Honey, comes her long-awaited second collection of poetry. Illustrated by Kaur, The Sun and Her Flowers is a journey of wilting, falling, rooting, rising and b looming. It is a celebration of love in all its forms. this is the recipe of lifesaid my motheras she held me in her arms as i weptthink of those flowers you plantin the garden each yearthey will teach youthat people toomust wiltfallrootrisein order to bloom ...Show more
$24.99
AUD
Category: Poetry and Drama
A hardcover gift edition of Milk and Honey, the #1 New York Times bestselling poetry and prose collection by Rupi Kaur, which has sold over 3 million copies worldwide. Milk and Honey is a collection of poetry and prose about survival. About the experience of violence, abuse, love, loss, and femininity. This clothbound edition features deckled edge paper, a woven ribbon marker, and a foreword written by the author.  The book is divided into four chapters, and each chapter serves a different purpose. Deals with a different pain. Heals a different heartache. Milk and Honey takes readers through a journey of the most bitter moments in life and finds sweetness in them because there is sweetness everywhere if you are just willing to look.   ...Show more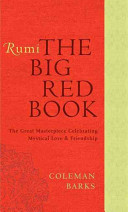 $29.99
AUD
Category: Poetry and Drama
Now in paperback, considered one of the greatest works of Persian literature, "The Big Red Book" is one of the masterpieces of Rumi, the medieval Sufi mystic who also happens to be the most popular poet in America.
$29.99
AUD
Category: Poetry and Drama
This highly accessible collection gathers together the best-loved gems of English language verse, from the deeply moving to the hilariously silly. The poems span the entire range of verse from high drama to stuff-and-nonsense and are presented in nine sections: Poems of Childhood and Youth; Poems of Lov e and Marriage; Poems of Life; Poems of Loss and Comfort; Poems of War and Peace; Poems to Read Aloud; Poems to Read Quietly; Poems of Animals and Nature and Poems of Magic and Mystery.   The anthology includes works by William Blake, Dylan Thomas, Seamus Heaney, Robert Burns, T S Eliot, Rudyard Kipling, W B Yeats and many, many more. The poems have all been chosen and arranged by Neil Philip and the volume is illustrated throughout with watercolour borders and decorative motifs by Isabelle Brent, glowing with her trademark gold leaf. ...Show more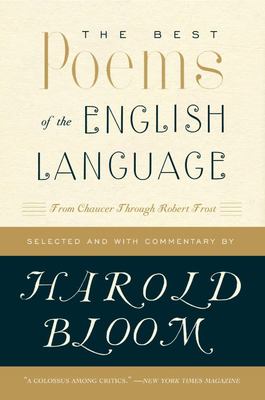 $39.99
AUD
Category: Poetry and Drama
Almost all other poetry anthologies have been edited and annotated by a committee of scholars. This is entirely Bloom's selection with his own inimitable commentary. This comprehensive anthology attempts to give the common reader possession of six centuries of great British and American poetry. The book features a large introductory essay by Harold Bloom called "The Art of Reading Poetry," which presents his critical reflections of more than half a century devoted to the reading, teaching, and writing about the literary achievement he loves most. There are also headnotes by Harold Bloom to every poet in the volume as well as to the most important individual poems. Much more than any other anthology ever gathered, this book provides readers who desire the pleasures of a sublime art with very nearly everything they need in a single volume. It also is regarded by its editor as his final meditation upon all those who have formed his mind. ...Show more