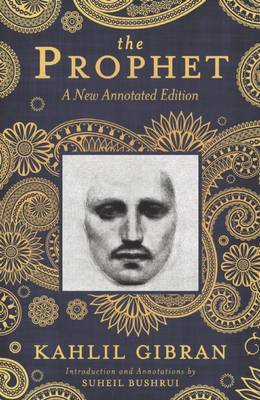 $17.99
AUD
Category: Poetry and Drama
Originally published in 1923, The Prophet continues to inspire millions worldwide with its timeless words of love and mystical longing. Writing with insight, hope, and a remarkable compassion for the human condition, Kahlil Gibran explores ideas of joy and sorrow, friendship, good and evil, pleasure, re ason and passion, expressing humanity's yearning for a Unity of Being, only achieved through love. Introduced and annotated throughout by world expert Suheil Bushrui, this revised and updated edition is a truly enlightening experience for anyone seeking solace and wisdom in the chaotic modern age. ...Show more
$32.99
AUD
Category: Poetry and Drama | Series: Clothbound Classics
'Twas brillig, and the slithy toves / Did gyre and gimble in the wabe...' wrote Lewis Carroll, author of "Alice's Adventures in Wonderland" and "Through the Looking Glass", in his wonderfully playful poem of nonsense verse, "Jabberwocky". This beautiful, clothbound new edition collects together the marv ellous range of Carroll's poetry, including nonsense verse, parodies, burlesques, and more. Alongside the title piece are such enduringly wonderful pieces as "The Walrus and the Carpenter", "The Mock Turtle's Song", "Father William" and many more. ...Show more
Prophet
by Kahlil Gibran
$14.99
AUD
Category: Poetry and Drama
The original self-help book- bestselling The Prophet takes the reader on an unparalleled spiritual and philosophical journeyThe time has come for the revered Prophet to leave Orphalese. Before he departs, people gather around him and ask him to speak his wisdom. Divided into twenty-eight chapters coveri ng sprawling topics such as love, marriage, children and friendship, The Prophet forms a collection of poetic essays that are philosophical, spiritual and inspirational. The book was an instant bestseller on publication in 1923 and since then has been translated into more than 50 languages. 'Book of a lifetime...I have loved many books over the years, but the one I would never be parted from and read again and again is The Prophet by Kahlil Gibran? Independent ...Show more
$45.00
AUD
Category: Poetry and Drama
Combined with Pro Hart's paintings, which capture the humour of some of these poems, the pathos and loneliness of others, the poems of Paterson and Lawson come alive once more in this exciting boxed set. These books are not only for the countless Paterson and Lawson admirers who can now enjoy their work again in this visually exciting form, but also - and perhaps more importantly - for those who have yet to be introduced to the world of two of Australia's greatest writers. ...Show more
$12.99
AUD
Category: Poetry and Drama | Series: Popular Penguins
A barbed attack on the British class system, Pygmalion both delighted and scandalised its first audiences in 1914. Henry Higgins is the Pygmalion figure who believes he can transform Eliza Doolittle, a cockney flower girl, into a duchess at ease in polite society. The one thing he overlooks is that his 'creation' has a mind of her own. ...Show more
$12.99
AUD
Category: Poetry and Drama | Series: Popular Penguins Ser.
John Keats (1795-1821) asked that his gravestone carry only the phrase 'Here lies one whose name was writ in water.' But although his life was short, he left work that sets his name among the greatest in English poetry, and the most admired by other poets. This pocket-sized selection for general readers includes the six great odes, 'The Eve of St Agnes', the most colourful passages from 'Lamia', fifteen of the sonnets and also the light-hearted and nonsense verses Keats loved to write for his younger sister and friends - for although his life ended untimely, he was a high-spirited young man who enjoyed jokes and relished the pleasures and beauties of the world. Claire Tomalin has also included extracts from Keats's letters, in which he shows how deeply he pondered the nature of the poetic mind and the processes of poetry, and how entertainingly he could express complex ideas. To this she adds a short biographical section. Keats wrote to his brother in 1818, 'I think I shall be among the English poets after my death'- his generosity of spirit and the beauty of his poems have ensured that he is. ...Show more
$12.99
AUD
Category: Poetry and Drama | Series: Popular Penguins Ser.
In this selection of poems covering the period 1972 to 2002. This beautifully elegant volume excludes the cartoon element, focusing on Leunig's brilliant texts, with all their absurdity, hilarity, poignancy and joyfulness. Michael Leunig pokes fun at human folly and pretentiousness, deplores the idiocy of war, and revels in the redeeming power of love. ...Show more
$36.99
AUD
Category: Poetry and Drama
Edward Mendelson has significantly expanded his authoritative, chronological ordered edition of Auden's "Selected Poems" (first published in 1979), adding twenty items to the hundred in the original edition, and broadening the focus to reflect the wealth of forms, the rhetorical and tonal range, and the variousness of content in Auden's poetry, in the confines of one volume. In particular, there are newly included examples of Auden's mastery of light verse: the self-descriptive sequence of haiku called 'Profiles', the barbed wartime quatrains of 'Leap Before You Look', or 'Funeral Blues' itself. Also included are brief notes explaining references that may have become obscure, and a revised introduction drawing on recent additions to Auden scholarship. ...Show more
$14.99
AUD
Category: Poetry and Drama | Series: Penguin Classics Ser.
Wilde was both a glittering wordsmith and a social outsider. His drama emerges out of these two perhaps contradictory identities, combining epigrammatic brilliance and shrewd social observation. Includes Lady Windermere's Fan, Salome, A Woman of No Importance, An Ideal Husband, A Florentine Tragedy and The Importance of Being Earnest, which appears in full with the 'Grigsby' scene which originally made up the fourth act. ...Show more
$14.99
AUD
Category: Poetry and Drama | Series: Classics Ser.
Revered in eleventh-century Persia as an astronomer, mathematician and philosopher, Omar Khayyam is now known first and foremost for his "Ruba'iyat". The short epigrammatic stanza form allowed poets of his day to express personal feelings, beliefs and doubts with wit and clarity, and Khayyam became one of its most accomplished masters with his touching meditations on the transience of human life and of the natural world. One of the supreme achievements of medieval literature, the reckless romanticism and the pragmatic fatalism in the face of death means these verses continue to hold the imagination of modern readers. ...Show more
$19.99
AUD
Category: Poetry and Drama | Series: Penguin Modern Classics
Abandoned by her husband, Amanda Wingfield comforts herself with recollections of her earlier, more gracious life in Blue Mountain when she was pursued by 'gentleman callers'. Her son Tom, a poet with a job in a warehouse, longs for adventure and escape from his mother's suffocating embrace, while Laura , her shy crippled daughter, has her glass menagerie and her memories. Amanda is desperate to find her daughter a husband, but when the long-awaited gentleman caller does arrive, Laura's romantic illusions are crushed. ...Show more
$19.99
AUD
Category: Poetry and Drama | Series: Penguin Modern Classics Ser.
Fading southern belle Blanche Dubois depends on the kindness of strangers and is adrift in the modern world. When she arrives to stay with her sister Stella in a crowded, boisterous corner of New Orleans, her delusions of grandeur bring her into conflict with Stella's crude, brutish husband Stanley. Eve ntually their violent collision course causes Blanche's fragile sense of identity to crumble, threatening to destroy her sanity and her one chance of happiness. ...Show more