$35.00
AUD
Category: Self Help
In 12 Rules for Life, public thinker and clinical psychologist Jordan B. Peterson offered an antidote to the chaos in our lives- eternal truths applied to modern anxieties. Now in this sequel, Peterson goes further, showing that part of life's meaning comes from reaching out into the domain beyond what we know, and adapting to an ever-transforming world. While an excess of chaos threatens us with uncertainty, an excess of order leads to a lack of curiosity and creative vitality. Beyond Order therefore calls on us to balance the two fundamental principles of reality - order and chaos -- and reveals the meaning that can be found on the path that divides them. In times of instability and suffering, Peterson reminds us that there are sources of strength on which we can all draw- insights borrowed from psychology, philosophy, and humanity's greatest myths and stories. Drawing on the hard-won truths of ancient wisdom, as well as deeply personal lessons from his own life and clinical practice, Peterson offers twelve new principles to guide readers towards a more courageous, truthful and meaningful life.   ...Show more
$32.99
AUD
Category: Self Help
What if you could turn anxiety into your superpower? A groundbreaking approach that has helped thousands by founder of the Sydney Anxiety Clinic.  
$32.99
AUD
Category: Self Help
Warm, heartfelt conversations with inspirational figures about the feelings and experiences common to us all, and a personal insight into one of Australia's most beloved celebrity couples, Guy Sebastian and Jules Sebastian. 'Jules is one of those people you meet & instantly love. She speaks from th e heart with such warmth & truth. A brilliant book!' - Sally Obermeder 'Jules writes with vulnerability and such a lovely honesty. Many people will cherish this book.' - Elyse Knowles, Model & Author, From Me To You On her much-loved Tea With Jules programme on Youtube, presenter, stylist and philanthropist Jules Sebastian captures beautiful conversations, many of them with Australian icons, women and men from all walks of life about their pivotal experiences. These stories range the full spectrum - covering motherhood, relationships, career, lifestyle, health and more - and are at times both raw, moving and poignant. These conversations have shaped Jules' own life, helping her navigate her role as a career woman, mother, daughter and wife of one of Australia's most popular musicians, Guy Sebastian. Like a good catch-up with your girlfriends, Tea & Honesty relays many of these conversations as well as sharing some of the most personal and vulnerable moments of Jules' own journey that she has kept close to her heart - until now. Inspired by these conversations, her book covers the knotty emotions of guilt, comparison and identity to passion, purpose, community, kindness and more. Offering snippets of heartfelt life advice from well-known contributors such as Kate Ritchie, Emma Isaacs, Camilla Franks, Rachel Finch and Neale Whitaker, with beautiful quotes and break out inspiration, this is the perfect treat to curl up on the sofa with, cup of tea in hand, or to give your favourite friend or family member to let them know that they are not alone.   ...Show more
$34.99
AUD
Category: Self Help
New Book by International Bestselling Author Rhonda Byrne. The Greatest Secret, the long-awaited major work by Rhonda Byrne, lays out the next quantum leap in a journey that will take the reader beyond the material world and into the spiritual realm, where all possibilities exist.  The book reflects Rh onda's own journey, and shares the most direct way out for those experiencing hardship and the path to end pain and suffering endured by so many, and shines a light on a future without anxiety or fear. Filled with accessible practices that can be immediately put to use and profound revelations that take the reader on an incomparable journey, Rhonda's discovery is reinforced throughout by the revelatory words of sages from around the world, past and present. ...Show more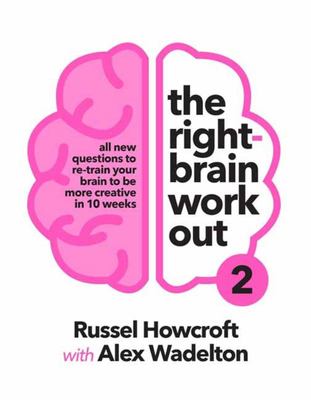 $19.99
AUD
Category: Self Help
Are you out of ideas? Feel your creativity drying up? Is brain fog taking over your life? Give your right brain a workout with the experts. In just ten weeks, you can reignite your imagination and tap into the creative potential inside you. Following on from the highly successful Right-brain Workout Vol 1, here are seventy more questions posed by some of Australia's most innovative individuals - creatives from the world of comedy, film, literature, art, photography and advertising - designed to help you to think outside the box to unleash your inner genius. You wanted more, and Russel Howcroft and Alex Wadelton have delivered.       ...Show more
$32.99
AUD
Category: Self Help
An exquisitely illustrated uplifting self-care guide for mothers by the bestselling author of When Life is Not Peachy. An exquisitely illustrated uplifting self-care guide for mothers by the bestselling author of When Life is Not Peachy. 'Pip's words are like a knowing hug of reassurance telling you eve rything is going to be OK, and making you think kind thoughts about yourself and the parenting you're doing.' CHRISSIE SWAN Mums are the greatest yet least appreciated humans and it's time they had their own huggable book all about mum care! Whether your child is 2 or 20, it can be easy to get lost in day-to-day survival mode and forget the long game - the magic you have already made and that they really will be OK in the end. Days Like These is an uplifting guide to supporting yourself and other mums you know. Let bestselling author Pip Lincolne remind you that it's fine to go slow as she helps you shift expectations (so many expectations!), drop the guilt, choose fresh ways to measure success, find yourself again and remember the things that delight you in the everyday. Because you are not alone and sometimes we all need a reminder that we're doing our best on this life-changing journey called motherhood.   ...Show more
$32.99
AUD
Category: Self Help
We're more connected, yet lonelier than ever - practical ways to combat the alarming rise of loneliness by bestselling author and social researcher, Maggie Hamilton. Practical solutions to combat social isolation in our families and communities.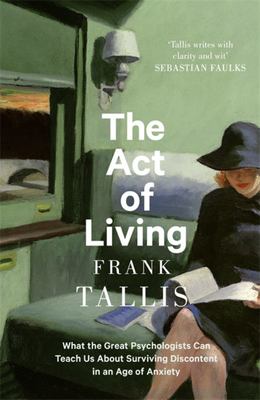 $34.99
AUD
Category: Self Help
Science, technology and western liberal democracy have all had a dramatic impact on our quality of life. Compared to previous generations, we have unprecedented access to information, increased personal freedom, more material comforts, more possessions, and greater life expectancy. Yet, a very significa nt number of people are depressed, anxious, or complain of being unfulfilled. Mental health statistics have never been worse.The goals of psychotherapy are not so very different from the goals of everyday life. People want to be happy and optimise outcomes. Within the context of the clinic, this is best achieved by focusing on, and eventually removing, symptoms; however, the models developed by psychotherapists have a far broader range of application. Freud used psychoanalysis primarily to treat his patients, but he also used it to explain aspects of civilisation, society, art, literature and the supernatural. As such, the theories and ideas that have arisen out of psychotherapy represent something of an undervalued resource. They are highly instructive and can illuminate many subjects - among them, the question of how to live.It is remarkable how the models of mind and behaviour arising from the practice of psychotherapy have had such little cultural impact. Shelves sag with self-help books, but most of these relate to specific problems and they do not address the broader challenges of the human condition. Yet, implicit in every model of mind are recommendations for life. THE ACT OF LIVING treats psychotherapy as a single, cohesive philosophical tradition. It synthesises the thinking of the principal figures in the history of psychotherapy (e.g. Freud, Jung, Adler, Frankl, Rogers, Fromm, Ellis and Laing) with a view to providing the reader with an accessible and practical guide to optimal living. ...Show more
$35.00
AUD
Category: Self Help
There is a voice of longing inside each woman. We strive so mightily to be good: good partners, daughters, mothers, employees and friends. We hope all this striving will make us feel alive. Instead, it leaves us feeling weary, stuck, overwhelmed and underwhelmed. We look at our lives and wonder: Wasn't it all supposed to be more beautiful than this? We quickly silence that question, telling ourselves to be grateful, hiding our discontent - even from ourselves. For many years, Glennon Doyle denied her own discontent. Then, while speaking at a conference, she looked at a woman across the room and fell instantly in love. Three words flooded her mind: There She Is. At first, Glennon assumed these words came to her from on high. But she soon realised they had come to her from within. This was her own voice - the one she had buried beneath decades of numbing addictions, cultural conditioning and institutional allegiances. This was the voice of the girl she had been before the world told her who to be. Glennon decided to stop abandoning herself and to instead abandon the world's expectations of her. She stopped being good so she could be free. She stopped pleasing and started living. Soulful and uproarious, forceful and tender, Untamed is both an intimate memoir and a galvanising wake-up call. It is the story of how one woman learned that a responsible mother is not one who slowly dies for her children, but one who shows them how to fully live. It is also the story of how each of us can begin to trust ourselves enough to set boundaries, make peace with our bodies, honour our anger and heartbreak, and unleash our truest, wildest instincts. Untamed shows us how to be brave. And, as Glennon insists, 'The braver we are, the luckier we get.'   ...Show more
$32.99
AUD
Category: Self Help
Indigo Project psychologist Mary Hoang will teach you how to face your fears and anxieties and make meaning from loss and pain, to find your true purpose, meaning, and a life that resonates for you. Hidden in the folds of human life are the stories that most of us want to keep in the dark. The shit sto rms, our anxieties, the failed relationships, our sadness, our fears of the future, our psychological pain. Darkness is Golden is a commentary on the universal experience of 'darkness' that weighs on us all, and how those shadows can hold the answers we seek. It's an insightful guide on how to embrace the complexity of the mind when navigating emotions and relationships. Exploring themes of meaning, death, disconnection, vulnerability, forgiveness, identity and what it means to be human, Darkness is Golden is a gripping case for the strength that we all hold, the payoffs of going 'within' and the light that we hide in our shadows. Drawing on her years of psychological and therapeutic expertise, Mary Hoang will teach you how the tools of modern psychology, combined with age-old wisdom, provide you with the alchemy to turn darkness into gold; how to traverse, hopscotch, and shimmy with the web of your secrets, stories, and skeletons - to render purpose, meaning, and a life that resonates for you.   ...Show more
$22.99
AUD
Category: Self Help
A book for anyone and everyone who finds themselves going through big change, hard times, bad luck or tough sh it. A book for right now, as it turns out. From Bev Aisbett, Australia's bestselling author with decades of experience helping people through anxiety, depression and panic attacks, Cruising Thr ough Calamity is a much-needed new book about helping people manage their emotions through big changes, hard times and big challenges. So whether you're struggling during the pandemic or navigating a personal crisis, if you're feeling anxious or overwhelmed and your emotions are getting the better of you, then this is the book you need right now to help you cruise through calamities, big and small. Written in Bev's clear, simple and straightforward style, using straight talk and humour to defuse, entertain, explain and inform, this is a most timely and topical book to help anyone feeling overwhelmed by uncertainty, difficult feelings and tough circumstances.   ...Show more