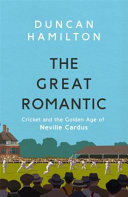 $49.99
AUD
Category: Sport
Neville Cardus described how one majestic stroke-maker 'made music' and 'spread beauty' with his bat. Between two world wars, he became the laureate of cricket by doing the same with words. In The Great Romantic, award-winning author Duncan Hamilton demonstrates how Cardus changed sports journalism for ever. While popularising cricket - while appealing, in Cardus' words to people who 'didn't know a leg-break from the pavilion cat at Lord's'- he became a star in his own right with exquisite phrase-making, disdain for statistics and a penchant for literary and musical allusions. Among those who venerated Cardus were PG Wodehouse, John Arlott, Harold Pinter, JB Priestley and Don Bradman. However, behind the rhapsody in blue skies, green grass and colourful characters, this richly evocative biography finds that Cardus' mother was a prostitute, he never knew his father and he received negligible education. Infatuations with younger women ran parallel to a decidedly unromantic marriage. And, astonishingly, the supreme stylist's aversion to factual accuracy led to his reporting on matches he never attended. Yet Cardus also belied his impoverished origins to prosper in a second class-conscious profession, becoming a music critic of international renown. The Great Romantic uncovers the dark enigma within a golden age. ...Show more
$39.99
AUD
Category: Sport
The All Blacks are the greatest sports team on the planet. With a better winning record than any other sports team in history, they stand head and shoulders above their nearest rugby rivals, and go to the 2019 World Cup as back-to-back World Champions. How did a country of just 4.8 million people conque r the world?Peter Bills, who has reported on international rugby for more than 40 years, was given exclusive access to all the key figures in New Zealand rugby as he set out to understand the secrets behind the All Blacks success. From Steve Hansen to Beauden Barrett, Richie McCaw to the late Sir Colin Meads, Peter Bills talked at length with over 90 people, both in New Zealand and around the world, with intimate knowledge of what makes the All Blacks tick.This is a story of the first settlers, and the 'Originals' who forged the All Blacks legacy, right through to modern times. It draws heavily on the contributions made by all New Zealanders: players, coaches, officials, supporters and those who have worn the most recognized jersey in the world. Intrinsically, The Jersey goes to the heart of the All Blacks success. It is also an epic story of not just a rugby team but a nation, whose identities are inextricably linked. Additionally, it debates a question, terrifying for any of their opponents. Could the All Blacks get even better? ...Show more

$19.99
AUD
Category: Sport
Cycling is more popular than ever before: it's healthy, it's cheap and it's better for the environment. People are dusting off their bicycles both for convenience and exercise, or investing in new models. But what do you do if things go wrong with your bike? Most bike problems don't require a visit to a specialist - you can fix it yourself with the right set of a spanners and a little know-how. The Bike Repair Book is your one-stop shop for fixing all bike-related issues, from punctured tyres, brake and gear problems, to broken chains. Illustrated with clear graphics and step-by-step instructions, you'll save money and time by repairing your bicycle yourself. ...Show more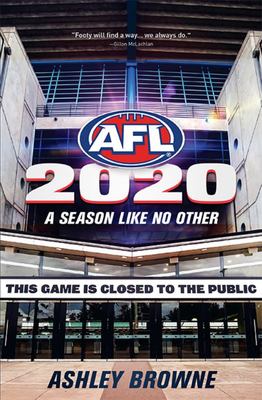 $32.99
AUD
Category: Sport
2020: A Season Like No Other explores how the AFL navigated a season that changed day-by-day for fans, for the clubs, and for the players and coaches. The 2020 AFL Season was like no other in the game's 162-year history. As coronavirus struck down Australia during round one, in March 2020, the AFL was f orced to take unprecedented steps to keep its season alive. The season was postponed at the end of round one, a round without crowds, and resumed on 11 June, a hiatus of 84 days. During that period speculation was rife as to whether the season could proceed, and where. 'Hubs' became the key word, and the fixture was rebuilt to allow for 17 matches -- with clubs playing each other once. By July, as COVID-19 ravaged the country and economy, teams were quarantined, under strict protocols, in NSW and QLD. By the end of July, the WA teams and SA teams were back in their home states, playing before reduced crowds, but all VIC teams had relocated to NSW, QLD, and WA. In one 14-day period, Collingwood was fixtured to play four games. This is the story of how the AFL, the clubs, the players, the coaches, the administration, and the fans coped with history in the making.   ...Show more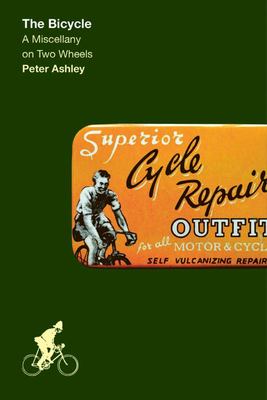 $26.99
AUD
Category: Sport | Series: G - Reference,Information and Interdisciplinary Subjects Ser.
- A nostalgic three-book series celebrating a slower, old-fashioned way of life- Vintage cycling memorabilia from across Britain- Commemorates the bicycle's place in history- The perfect gift for anyone who loves cycling and bike cultureAs the world speeds up, as technology takes over, it is worth remem bering how we used to live. This three-book series is a nostalgic hymn to an era when life was slower: a meandering ramble through the British countryside by bicycle, automobile and train. Squeeze the brakes, sit back and coast downhill with this irreverent collection of cycling memorabilia. The Bicycle is packed with pictures, fun facts, and light-hearted commentary, gathering photographs of vintage bikes, John Bull puncture repair kits, and misspelled signs rejecting the rights of 'Bycicles' to be locked to railings. Crossing the country from Cumbria to Cambridge, this quaint, pocket-sized manual is a compendium of all things two-wheeled. Also available: The Open Road ISBN 9781788840934 The Slow Train ISBN 9781788840927 ...Show more
$29.99
AUD
Category: Sport
$69.95
AUD
Category: Sport
First-person memories and images from the great days of Rugby League in Australia from the years 1965-1995.
$39.99
AUD
Category: Sport
What's a Saturday morning in Winter without the Coodabeens on the ABC? Share a trip down memory lane with The Coodabeen Champions in this celebration of 40 years of broadcasting with stories and photos from a truly unique Australian entertainment institution. Follow the much-loved show from its creati on in 1981 and see the evolution from community radio to national success on the ABC. From performing at pubs, clubs and concert halls to the story behind their appearance at the MCG on Grand Final Day, discover the Coodabeens songs, sayings and 'talkback' characters which have become part of Australian language and culture. Featuring highlights from their favourite segments including Covey's Quiz, Guru Bob, Greg's songs, bush footy stories, Torch's Footy Talkback and Sam the Sub. Coodabeen Champions is the best thing available to lift spirits, lighten the mood, raise a chuckle and generally make you feel better – just as their radio show has done.   Didn't play like that for us.... didn't play like that for us ... ...Show more

$29.99
AUD
Category: Sport
Bundle up for a visual adventure of vintage skiing featuring images by one of the most famous ski photographers of that era: Ray Atkeson. With more than 75 skiing photographs in stunning black and white, the snowy slopes of yesteryear will call to black diamond and bunny hill skiers alike.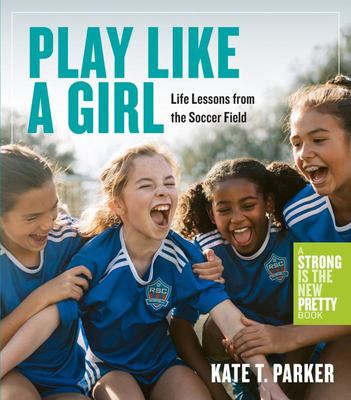 $22.99
AUD
Category: Sport
Women's soccer is Kate's first love, and in this new book she brings together a powerful collection of photographs of players of all ages and skill levels, from the charismatic Megan Rapinoe (see below) and ultimate soccer mom Jessica McDonald to the legendary Michelle Akers to girls as young as four wh o are just learning to kick the ball. Organized into ten chapters around ten life lessons that the game has to teach, and with quotations from each of the subjects photographed, it's an inspiring celebration of that very special power the game of soccer has to shape the lives of young women. How it builds confidence. Develops the chemistry of teamwork. Instills body positivity. Teaches them how to accept both winning and losing. And above all, how it gives girls the freedom and space to be fierce, funny, competitive--and to play really hard. ...Show more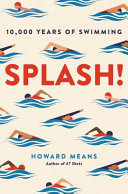 $29.99
AUD
Category: Sport
A global history of swimming, from humankind's first dip in what is now the driest spot on earth to the 2020 Olympics.
$19.99
AUD
Category: Sport
WISDEN BOOK OF THE YEAR 2019       |      WINNER OF THE CRICKET SOCIETY & MCC BOOK OF THE YEAR 2019 SHORTLISTED FOR THE 2019 TELEGRAPH CRICKET BOOK OF THE YEAR LONGLISTED FOR THE 2019 CRICKET WRITER'S CLUB (CWC) BOOK OF THE YEAR   He was the top Test batsman in the world, with numbers bettered on ly by the great Don Bradman - then Australian cricket captain Steve Smith led the Australian team into a cheating scandal that stunned cricket. How did a team with such hard-edged history reach crisis point under Smith, and what happened on their tour of South Africa to cause such a failure of culture on the world stage? This is a full and frank narrative of Smith's captaincy, David Warner's influence, the dramas that beset Australian cricket, and a blow-by-blow account from Ashes high to Cape Town low, from someone who was there for every ball and every statement. Geoff Lemon writes a dramatic story that exposes how the actions of a few young men shook the very foundations of the Australian cricket establishment. ...Show more