$59.95
AUD
Category: Architecture
A collection of award winning homes from modern times and colonial history of Australian design and architecture. Full of illustrations, plans and a history of each house, providing context and theme. Carefully constructed by housing historian, Tim Reeves.
$60.00
AUD
Category: Architecture
As an architecture photographer, Nicole England found that the shoots she enjoyed the most were the ones where dogs were present - nothing lightens the mood like a nonchalant pup. However imposing the architecture, some doggy hijinks can immediately bring an element of sociability and fun. With this in mind, Nicole set about setting up her instagram, Resident Dog, and now this book, Resident Dog Around the World, which showcases over 25 of the world's most amazing houses, and thedogs that live there. Photographing dogs is not always straightforward, because they don't always cooperate! The result is that these images end up with a looser, more spontaneous style. Just as every home is different, so is every dog. The photographs showcase incredible, amazing architecture and capture the personality of the idiosyncratic personality of each canine. Take a wander around the world's most stunning homes, from Mexico to Sydney, London, New York and LA, with the home pooch as your tour guide. Eachhome will feature several photographs, and an interview with the architect or home owner. ...Show more
$39.99
AUD
Category: Architecture
Just as every home is different, so is every dog. In this stunningly photographed book of architecturally superb houses - many of them architects' own homes - we see how the presence of a dog brings warmth and life to the most dramatic spaces. From mid-century raw brick to a penthouse apartment, graciou s Edwardian to Scandinavian modern, from beach house to country retreat, there is always room for a dog or two.   ...Show more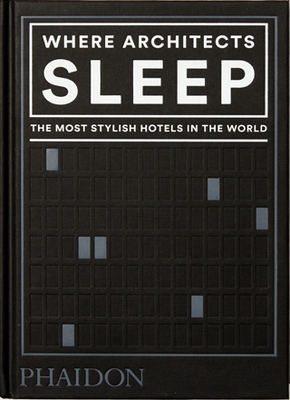 $35.00
AUD
Category: Architecture
In the tradition of the bestselling Where Chefs Eat: the definitive global hotel guide by the real experts who know - architects No one appreciates a building quite like an architect - and now, for the first time, more than 250 of the world's leading architects share insider tips on where to stay, revea ling everything from renowned destinations to undiscovered gems. With 1,200 listings in more than 70 countries, this unique guide has readers covered, whether planning a business trip or a vacation, a city break or a remote getaway, a wedding or a corporate event. It's the ideal resource, gift, and gateway to design-conscious journeys worldwide.   ...Show more
$49.99
AUD
Category: Architecture
Efficient and inexpensive to produce, pre-fabricated homes are an ideal solution to the financial and environmental costs facing the modern homeowner. Their extremely versatile format also makes them adaptable to all kinds of locations, be it a secluded off-the-grid setting or a dense urban area.This su rvey of the world's most innovative pre-fab houses explores the full range of possibilities, suitable for anyone interested in clever and creative home-building solutions--no architectural degree required. From carbon-neutral houses to plug-and-play dwellings and converted shipping containers, each chapter explores the varied and exciting ways that people are using pre-fabricated technology to address contemporary challenges.Richly illustrated with photographs and drawings, featuring projects selected by a longtime expert in pre-fab architecture, Pre-Fab Living presents factory-made houses in a new light. Whether designing on a tight budget, crafting something self-sustaining, or simply looking for new spatial ideas, architects, designers, and home builders alike will find it to be an essential source of inspiration. ...Show more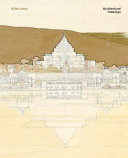 $80.00
AUD
Category: Architecture
The best trained and most experienced librarian or curator is likely to confront difficulties in dealing with architectural drawings. Even an architect will be unable to understand some aspects of drawings a century old. Professor Miles Lewis, a leading architectural historian, in conjunction with the I nternational Confederation of Architectural Museums (Australasia) demonstrates to professional curators how to collect, interpret and conserve these ephemeral works of art. In so doing he reveals fascinating insights and wonderful images for all who appreciate and practise fine art and architecture. ...Show more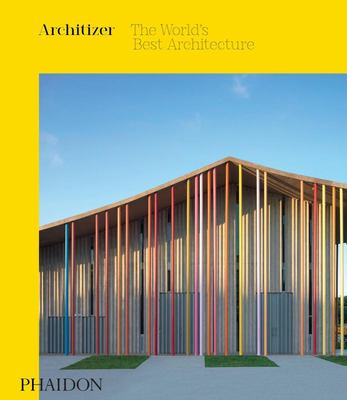 $120.00
AUD
Category: Architecture
The latest spectacular celebration from Architizer of the most inspiring contemporary architecture from around the globe The Architizer A+Awards represent 2019's best architecture and products, celebrated by a diverse group of influencers within and outside the architectural community. Entries are judge d by more than 400 luminaries from fields as diverse as fashion, publishing, product design, real-estate development, and technology, and voted on by the public, culminating in a collection of the world's finest buildings. Each year, winners are honored in this fully illustrated compendium, and on Architizer.com, the largest online architecture community on the planet. Featuring select A+Award winners, this is the definitive guide to the year's best buildings and spaces. ...Show more

The High Line
by James Corner Field Operations; Diller Scofidio & Renfro
$100.00
AUD
Category: Architecture
The acclaimed exploration of the iconic 'park in the sky' in New York that reshaped global perceptions of urban space - back in print Since opening to the public in 2009, the High Line has rapidly become one of New York City's most popular and beloved attractions. Phaidon's bestselling The High Linewas the first book to document the creative process behind this remarkable architectural achievement comprehensively from concept to completion. Seven chapters offer a multidimensional perspective from the minds behind the iconic structure. Now back in print, and featuring over 1,000 images, including drawings and plans, this visual masterpiece captures the High Line's very essence. ...Show more
$59.99
AUD
Category: Architecture
Karen McCartney's bestselling books on modern Australian architecture now in a collectable single best-of edition with completely updated design. 'Karen McCartney's Iconic Australian Houses books are re-imagined so cleverly in this freshly redesigned, encyclopaedic book, which brings together in one vol ume the best of 50 years of Australian residential architecture.' Lucy Feagins - The Design Files Iconic: Modern Australian Houses 1950--2000 showcases, in a fresh, new and collectible edition, the best residential projects from the previously published works 50/60/70 and 70/80/90 and which formed successful exhibitions shown at the Museum of Sydney. Completely redesigned in a new format, with revised introduction, this classic will find audiences both new to and familiar with the gems of Australian modernist architecture. Featuring houses from: Harry Seidler, Peter Muller, Roy Grounds, Peter McIntyre, Russell Jack, Robin Boyd, McGlashan Everist, Enrico Taglietti, Neville Gruzman, Bruce Rickard, Hugh Buhrich, Ian McKay, Iwan Iwanoff, Ian Collins, Richard Leplastrier, Glenn Murcott, Barrie Marshall, Ken Woolley, Lovell Chen, Wood Marsh, Andresen O'Gorman, Durbach Block, Sean Godsell, Stutchbury and Harper, Donovan Hill, John Wardle. ...Show more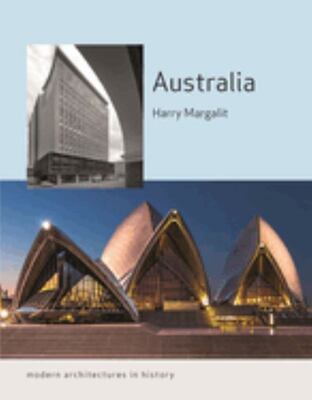 $59.99
AUD
Category: Architecture | Series: Modern Architectures in History Ser.
This book tells the story of the architects and buildings that have defined Australia's architectural culture since the founding of the modern nation through Federation in 1901. That year marked the beginning of a search for better city forms and buildings to accommodate the changing realities of Austra lian life and to express an emerging, distinctive, and, eventually, confident Australian identity. While Sydney and Melbourne were the settings for many of the major buildings, all states and territories developed architectural traditions based on distinctive histories and climates. Harry Margalit explores the flowering of these many architectural variants, from the bid to create a model city in Canberra, through the stylistic battles that opened a space for modernism, to the idealism of postwar reconstruction, and beyond to the new millennium. Australia reveals a vibrant and influential culture of the built environment, at its best when it matches civic idealism with the sensuality of a country of stunning light and landscapes. ...Show more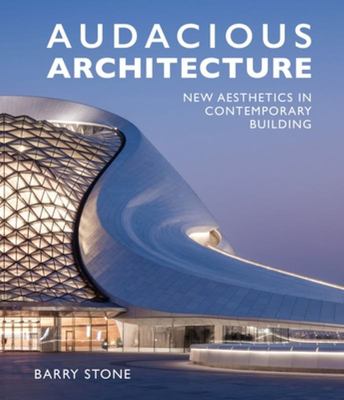 $49.99
AUD
Category: Architecture
At the advent of a new millennium, architects have pushed the limits of invention and originality. Boasting breathtaking skylines of sail-shaped buildings, dancing towers and twisting skyscrapers, the audacious architecture makes many of the world's finest cities a delight to visit for architects, desig ners, photographers and travelers. Author Barry Stone brings to you the audacious visionaries whose creations are all about shock and awe ... the best homes, buildings and structures the world has seen. ...Show more
$49.99
AUD
Category: Architecture
By the Sea features more than 50 unique properties throughout theworld that have their footprints onsome of the world's most wonderfulbeaches. Featuring a mix of residentialhomes, hotels, restaurants and cafes,each property has been carefullyselected for its aesthetic value, history,and ambience, and th eir success inblending with, and adapting to, theirenviable beachfront locations.The wonderful photography inthis book highlights the unique nature of each property and isa vital component in their selection. The accompanying text byexperienced travel writer Barry Stone brings to life their individualstories.. A classy hardcover gift book showcasing more than 50 ofthe most unique beach homes, hotels, restaurants and cafes, in theworld. Featuring wonderful photography and accompany text thatbrings to life the individual stories of each house.. Expertly researched by experienced travel writer BarryStone. ...Show more