$41.95
AUD
Category: Computers
Time-tested advice on Windows 10 Windows 10 For Dummies remains the #1 source for readers looking for advice on Windows 10. Expert author Andy Rathbone provides an easy-to-follow guidebook to understanding Windows 10 and getting things done based on his decades of experience as a Windows guru. Look in side to get a feel for the basics of the Windows interface, the Windows apps that help you get things done, ways to connect to the Internet at home or on the go, and steps for customizing your Windows 10 experience from the desktop wallpaper to how tightly you secure your computer. - Manage user accounts - Customize the start menu - Find and manage your files - Connect to a printer wirelessly Revised to cover the latest round of Windows 10 updates, this trusted source for unleashing everything the operating system has to offer is your first and last stop for learning the basics of Windows   ...Show more
$45.00
AUD
Category: Computers
If you have decided you want to be vegan, where do you start? Or if you are an experienced cook how do you make plant-based meals that are delicious and full of variety? And if you are already vegan but looking for inspiration are there simple principles to help you come up with your own dishes? Ask no more - The Happy Pear: Vegan Cooking for Everyone has the answers. After twenty years of plant-based cooking, bestselling chefs Dave and Steve Flynn have developed an encyclopaedic knowledge of how it works and how to make vegan food simple, creative and totally irresistible. Dave and Steve's new book distils all their knowledge into ten chapters that are full of master recipes, step-by-step guides, fun variations and top tips, and an approach to plant-based eating that will inspire you to become the best cook of vegan food you can possibly be. ...Show more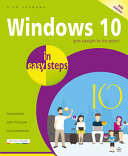 $27.99
AUD
Category: Computers | Series: In Easy Steps Ser.
Windows 10 in easy steps, 5th Edition provides full-color and comprehensive coverage of the latest Windows operating system and shows how to get the most out of it, whether you are using a desktop computer or a mobile device. It details the new features and shows how these integrate with the more tradit ional elements of the operating system, including: Upgrading to Windows 10 and personalizing it for your needs. Getting to grips with the Windows 10 interface, navigating with the Start menu, the Start button, and the Taskbar. Customizing the live tiles feature, so that you can create your own look and feel. Accessing and downloading apps, and how to work with them and organize them. Working with files and folders, and using OneDrive for free storage and sharing files. Using Cortana, the Personal Digital Assistant, to search your computer or the web or to perform actions like opening apps or documents. Getting online with the web browser, Microsoft Edge, and keeping in touch by email and Skype. Perfecting photos, viewing movies, and playing music and games. It also covers the new features in the September 2019 Update, including: An updated Start menu that consists of one column, making it more streamlined. (This applies to new PCs and laptops with the September 2019 Update, or new user accounts that are created.) A new Light Theme to give the elements of Windows 10 a crisper look and feel. A greater range of options for how updates in Windows 10 are handled, giving you more control over the update process. It is now possible to uninstall a greater range of the built-in Windows 10 apps, if required. The Search box and the button for Cortana have been separated on the Taskbar. User accounts can be created so that they can be unlocked without a password, but are just as secure. Windows 10 is one of the most significant upgrades in Microsoft's history and Windows 10 in easy steps, 5th Edition is ideal for newbies and for those wanting to quickly grasp the essentials in the September 2019 Update. ...Show more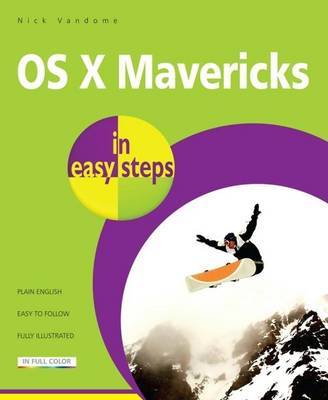 $0.00
AUD
Category: Computers | Series: In Easy Steps
OS X Mavericks in easy steps covers the essentials of this brilliant operating system for Mac desktop and laptop computers. Step-by-step, it ll take you through OS X Mavericks abundant features to help you get more out of your Mac. Learn how to: Obtain OS X Mavericks and get up and running with the enh anced Finder and the Dock Navigate faster with multi-touch gestures on a Magic Mouse or a Magic Trackpad Enjoy the digital lifestyle use your Mac and apps for photos, music, movies and ebooks; finding places with Maps; surfing the Web and email; getting productive and organized Share your Mac (if you have to) wisely, and keep it safe and working in tiptop condition Packed with tips and shortcuts, this guide will get you up to speed in no time ideal for newbies as well as for those upgrading to OS X Mavericks. Covers OS X Mavericks (10.9) ...Show more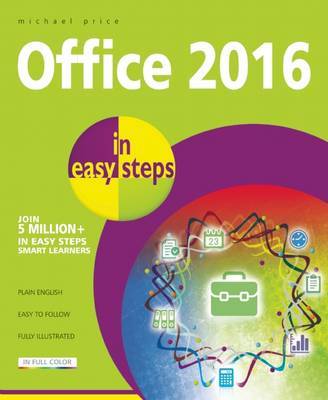 $0.00
AUD
Category: Computers | Series: In Easy Steps
Office 2016 in Easy Steps guides you through Microsoft s latest version of Office, so you can soon master its new features. It concentrates on the most useful and productive elements of Office 2016, covering the basics of Word, Excel, Outlook and PowerPoint. Aimed at both new and experienced users, this guide covers the essential functions of Microsoft Office, in easy steps." ...Show more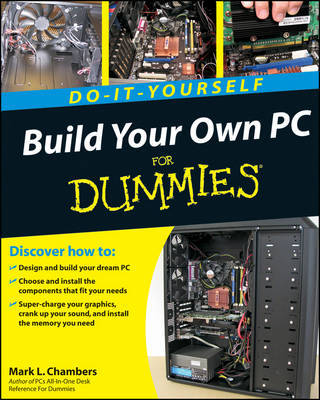 $46.95
AUD
Category: Computers
If you've dreamed about having a customized multimedia PC or one tricked out for your favorite games, build your own and make your dreams come true! "Build Your Own PC Do-It-Yourself For Dummies" makes it easy. Not only is building your own PC a really rewarding project, it can also save you a nice chun k of cash. This step-by-step guide helps you decide what you need, teaches you what all those computer terms mean, and tells you exactly how to put the pieces together. It shows you: what tools you need (not as many as you might think!); all about operating systems; how to install CD and DVD drives; the scoop on sound and video, and how to put a sound system together from start to finish; how to connect a monitor and install a modem; all about setting up and configuring the hard drive; and, secrets for securing your system, and more. Included is a bonus DVD showing you how to install the motherboard, CPU, RAM, ports, hard drive, video and sound cards, a DVD drive, and more. With "Build Your Own PC Do-It-Yourself For Dummies", you can have the computer you want plus the satisfaction of doing it yourself! Note: CD-ROM/DVD and other supplementary materials are not included as part of eBook file.About the author:Mark L. Chambers has been building, customizing, and repairing PCs for over 20 years for himself and clients. As a consultant, he helps everyday folks update, maintain, and troubleshoot PCs. ...Show more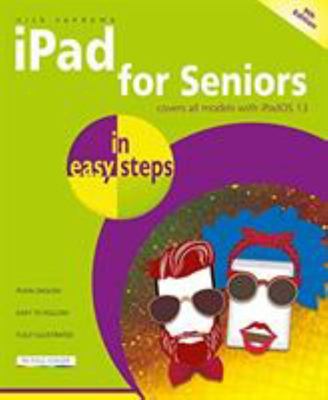 $27.99
AUD
Category: Computers | Series: In Easy Steps Ser.
The iPad is a tablet computer that is stylish, versatile and easy to use, and is one of the most popular tablets used by all ages. The range of models has been expanded over the years so that there are now different sizes to cover all mobile computing requirements. iPad for Seniors in easy steps, 9th e dition gives you all the essential information you need to know to make the most out of your iPad: Choose the right model for you Navigate around with Multi-Touch gestures Master Settings and apps to stay organized Find, download and explore exciting apps Use your iPad to make travelling stress-free Email, share photos and video chat for free Access and share your music, books and videos Stay in touch with family members Access your documents from anywhere A handy guide for any Senior new to the iPad, presented in larger type for easier reading. Covers all iPads with iPadOS 13, including iPad mini and iPad Pro ...Show more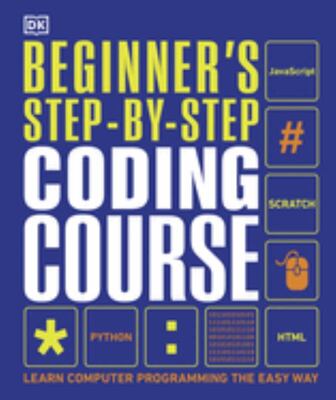 $39.99
AUD
Category: Computers
Learning to code has never been easier than with this innovative visual guide to computer programming for beginners. Coding skills are in high demand and the need for programmers is still growing. However, taking the first steps in learning more about this complex subject may seem daunting and many of u s feel left behind by the coding revolution. By using a graphic method to break code into small chunks, this book brings essential skills within reach. Terms such as algorithm, variable, string, function, and loop are all explained. The book also looks at the main coding languages that are out there, outlining the main applications of each language, so you can choose the right language for you. Individual chapters explore different languages, with practical programming projects to show you how programming works. You'll learn to think like a programmer by breaking a problem down into parts, before turning those parts into lines of code. Short, easy-to-follow steps then show you, piece by piece, how to build a complete program. There are challenges for you to tackle to build your confidence before moving on. Written by a team of expert coders and coding teachers, the Beginner's Step-by-Step Coding Course is the ideal way to get to grips with coding ...Show more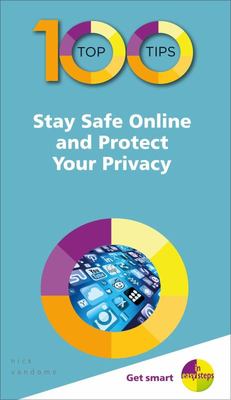 $12.99
AUD
Category: Computers | Series: 100 Top Tips - in Easy Steps Ser.
100 Top Tips - Stay Safe Online and Protect Your Privacy contains tips covering all aspects of staying as safe as possible in the online world. These include: Detailing the types of threats that are out there Ensuring that passwords for all of your devices are as secure as possible Identifying and avoi ding common online scams and cons Staying protected when using websites Dealing with threats that can be contained within emails Looking at general social media security threats Understanding security issues related specifically to Facebook Protecting yourself against identity theft Keeping your money safe when using online banking Using security options to keep children safe in the online world With 100 Top Tips - Stay Safe Online and Protect Your Privacy at your side, you will be one step closer to protecting yourself from the ongoing threats in the online world. ...Show more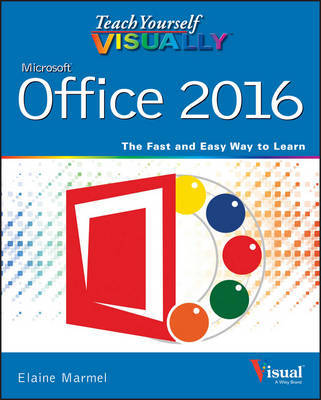 $54.95
AUD
Category: Computers | Series: Teach Yourself VISUALLY (Tech) Ser.
Quickly and efficiently learn the latest version of Office Are you a visual learner who wants to spend more time working in Microsoft Office than trying to figure out how the programs actually work? Teach Yourself Visually Office offers you a straightforward, visual approach to making your work life mor e efficient and productive using the latest version of the Microsoft Office suite. Featuring visually rich tutorials and step-by-step instructions that will help you make the most of this power-packed suite of office productivity tools, it covers everything you need to compute, document, graph, chart, present, and organize your way to success in the workplace--from the most basic to the most advanced. The Microsoft Office suite can be intimidating to the uninitiated, but it doesn't have to be. Through a series of easy-to-follow, full-color two-page tutorials, you'll quickly get up and running on working in Word, excelling at Excel, powering through PowerPoint, keeping in touch on Outlook, managing data in Access, and propelling your way through Publisher like a pro Highly visual tutorials and step-by-step screenshots make lessons easy to follow and understand Helps you grasp the basic functions of Microsoft Office--and beyond Walks you through Microsoft Office's new features Demonstrates how to use the Microsoft Office suite to make your work life more streamlined and effective Whether you're looking to discover what's new in the latest release of Microsoft Office or don't know Access from Word, this visual guide makes learning easy ...Show more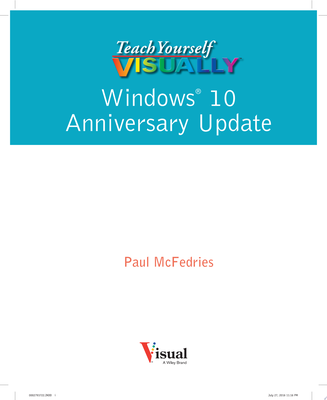 $46.95
AUD
Category: Computers
The ultimate visual learner's guide to Windows 10 Teach Yourself VISUALLY Windows 10 Anniversary Update is the quick and easy way to get up and running with Windows 10 and Windows 10 Update. From setting up to shutting down and everything in between, this book guides you through everything you need to know to start working with Windows 10. Learn how to customize Widows 10, pin an app to the Start menu, work with files and digital media, customize the interface, optimize performance, set up email, go online, and so much more. Two-page spreads, detailed instruction, and expert content walk you through more than 150 Windows tasks. Coverage includes the Windows 10 release, along with the newest features of the Windows 10 Anniversary Update. This is your visual guide to learning what you can do with Windows 10 and Windows 10 Anniversary Update. Find your way around Windows 10 with full-color screen shots Install programs, set up user accounts, play music and videos, and more Learn basic maintenance that keeps your system running smoothly Set up password protection and troubleshoot basic issues quickly ...Show more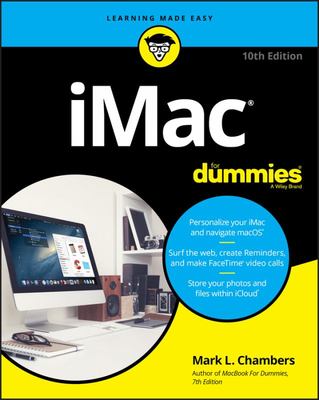 iMac
by Mark L. Chambers
$46.95
AUD
Category: Computers
Take a bite out of your iMac with this bestselling guideEven if you're already in love with your iMac, it helps to have a little guidance to really get the most out of this ultimate all-in-one computer. With loads of updated and brand new content, this new edition of iMac For Dummies quickly and easily teaches you the iMac fundamentals, from setting up and personalizing your machine to importing files, using your favorite programs and apps, and everything in between.Trusted Mac expert and bestselling author Mark L. Chambers guides you through the latest iMac features and the next generation iMac hardware, the newest version of OS X, productivity apps, the latest trends and tools in the market, and so much more. Whether you want to back up your photos and data on iCloud, add apps from the Mac App Store, or get creative with applications, iMac For Dummies shows you how to do it all.Set up and personalize your iMac and find your way around OS XSurf the web, send Reminders, and make FaceTime video callsStore your photos and files on iCloudTroubleshoot common issues and keep your iMac happyWhatever you can dream up, anything's possible with iMac and a little help from this fun and friendly guide ...Show more